One of the most prominent and attractive qualities of a shih tzu is its long and shiny hair. As much as you would want to keep it long at all times, doing so can be quite difficult. This is because it's long hair will require lots of maintenance. Plus, it can be a health hazard during the hotter months. Lucky for you, there are plenty of hairstyles that you can choose from.

Types of haircuts for shih tzu: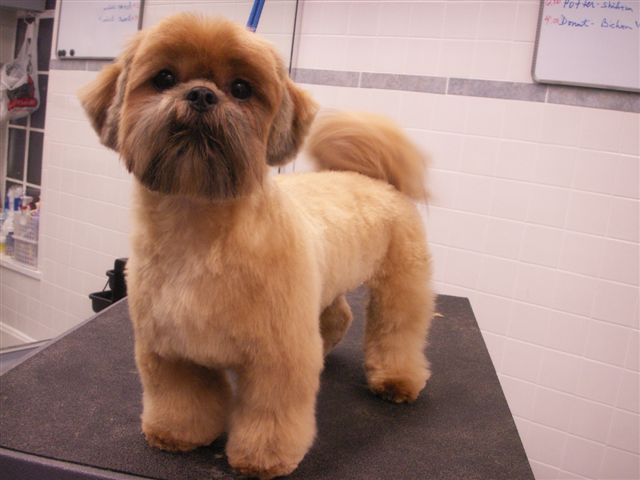 This is the most popular shih tzu haircut during the summer months. With this style, the hair of your dog will be trimmed to 1-2 inches all over the body. But you are given the opportunity to choose the length of the hair in the chest and ear area so you can play with that if you want to achieve an adorable look for your furry friend. This hairstyle will still require regular brushing but it will not be as demanding as the full coat.
If you think that the puppy cut may be too much, this is your next best option. This cut is named as such because it resembles the fluffy and rounded face of the teddy bear. This cut only refers to the type of facial cut so you will still be the one to decide what type of cut his body will have.
This is done by gathering all the fur in the apex of the head. You can make use of a small hair clip to secure the ball of hair that you have collected. This is recommended if the hair on the face of your dog is already getting in the way of his eyes.
So, do you want to make sure that your dog will feel fresh (and still look beautiful) during the summer season? If yes, then choose from the hairstyles that we have mentioned above and bring him to the grooming salon right away!